Baterija koju je teško potrošiti
MeanIT Smartphone Q9
MeanIT Q9 ima najjaču bateriju koju smo testirali, uz još neke adute kao što je cijena
Autor: Krunoslav Ćosić | 09.12.2016. | 12:14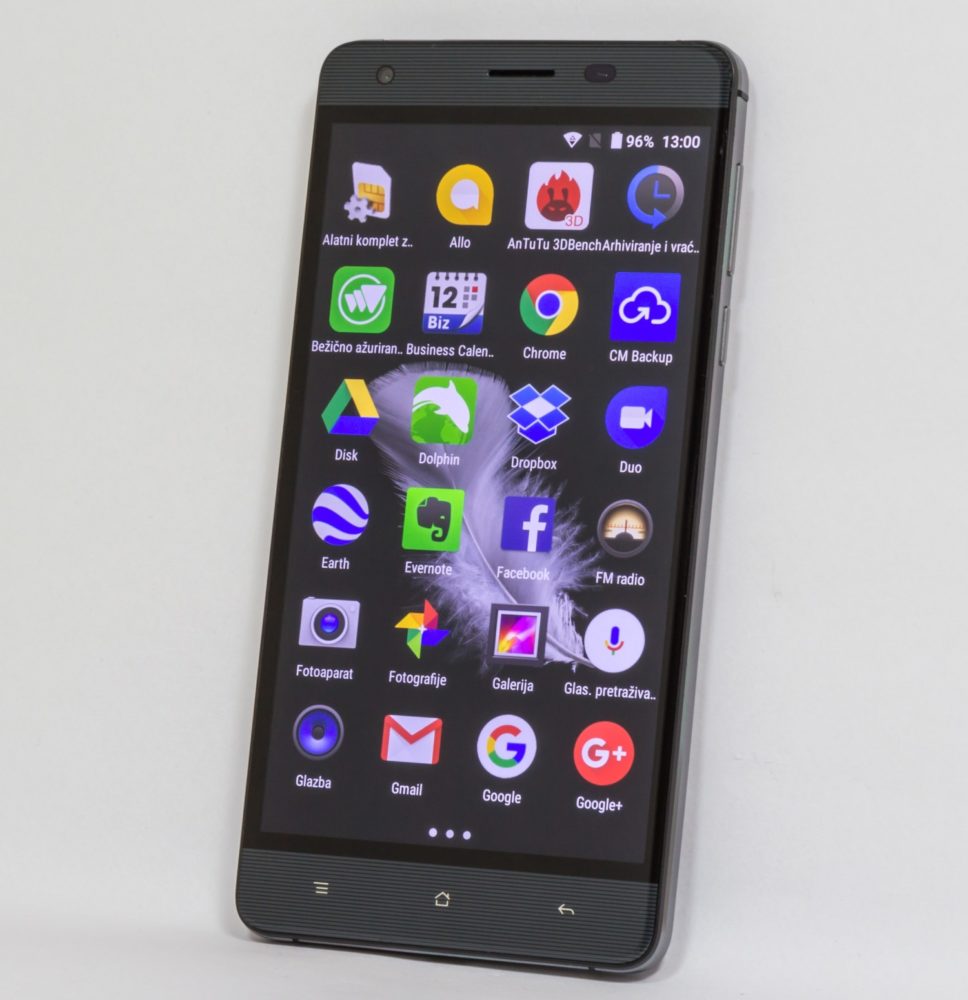 Uvod, sadržaj pakiranja
Koliko velika baterija može stati u jedan današnji mobitel? Od 2000, 3000 ili eventualno 4000 mAh. Sve to je "piece of cake" za MeanIT Smartphone koji ima kapacitet baterije kao nekoliko komada vrlo jakih mobitela – čak 6000 mAh. To je zasigurno najveća baterija na hrvatskom tržištu trenutno, a u praksi se baterija pokazala upravo takvom kako smo i očekivali – danima smo ju koristili bez punjenja.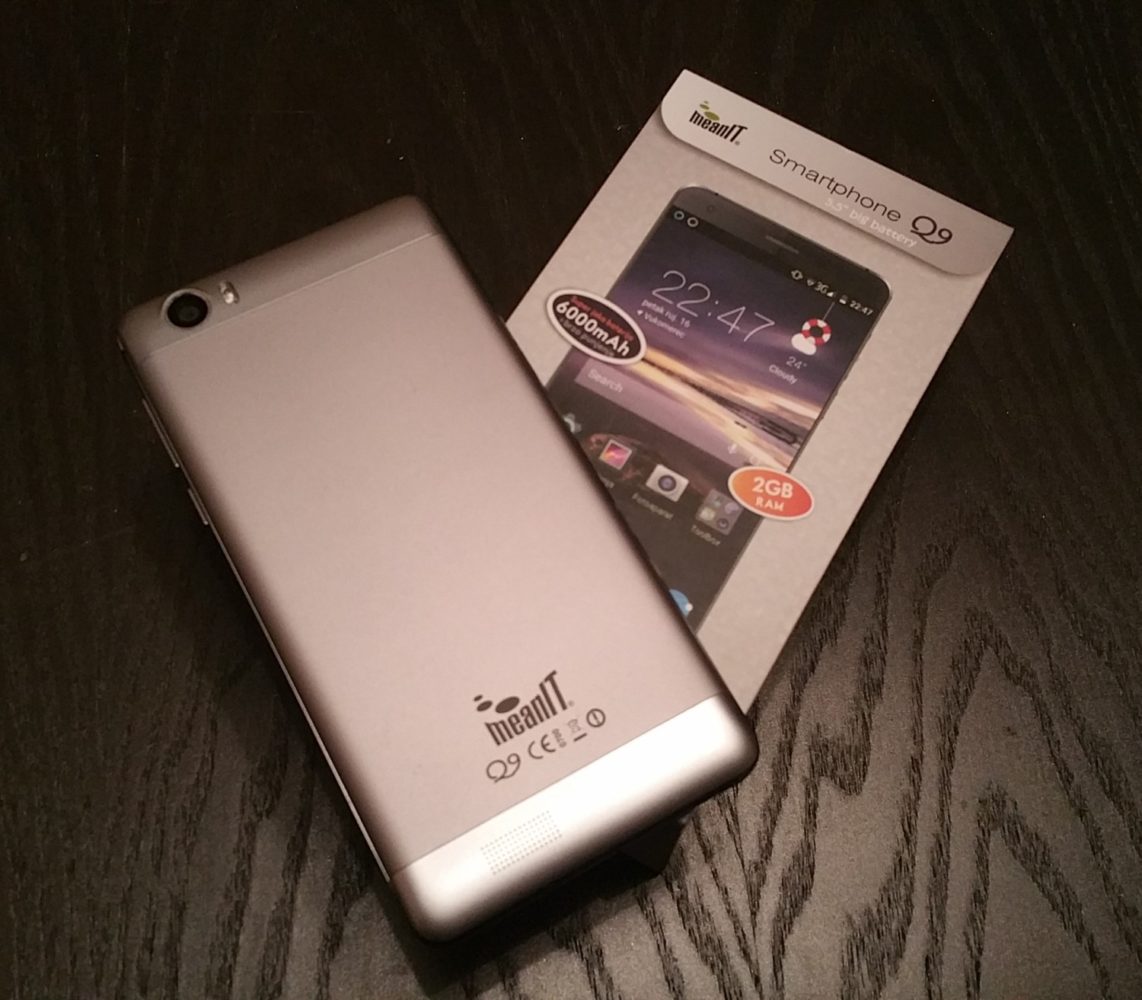 U dijelu našeg testa MeanIT Q9 s baterijom ćemo detaljno opisati naša vrlo pozitivna iskustva. Niti cijena telefona nije visoka, čak dapače je poprilično niska za ono što smo dobili – metalno kućište, 2 GB RAM-a, dobar ekran.
Telefon u pakiranju dolazi s punjače, slušalicama i plastičnom zaštitom telefona.
Dizajn, ergonomija, cool faktor
5,5-inčni telefoni su sami po sebi veliki u ruci, a kad tome dodamo veliku bateriju onda kućište mora biti nešto deblje. U stvarnosti, MeanIT Q9 ne izgleda toliko glomazno kako biste pomislili nakon našeg uvoda. Osjeti se debljina od 10 mm, ali i dalje se radi o prihvatljivim dimenzijama koje su čak tanje od mobitela koje koristite sa zaštitnim maskama.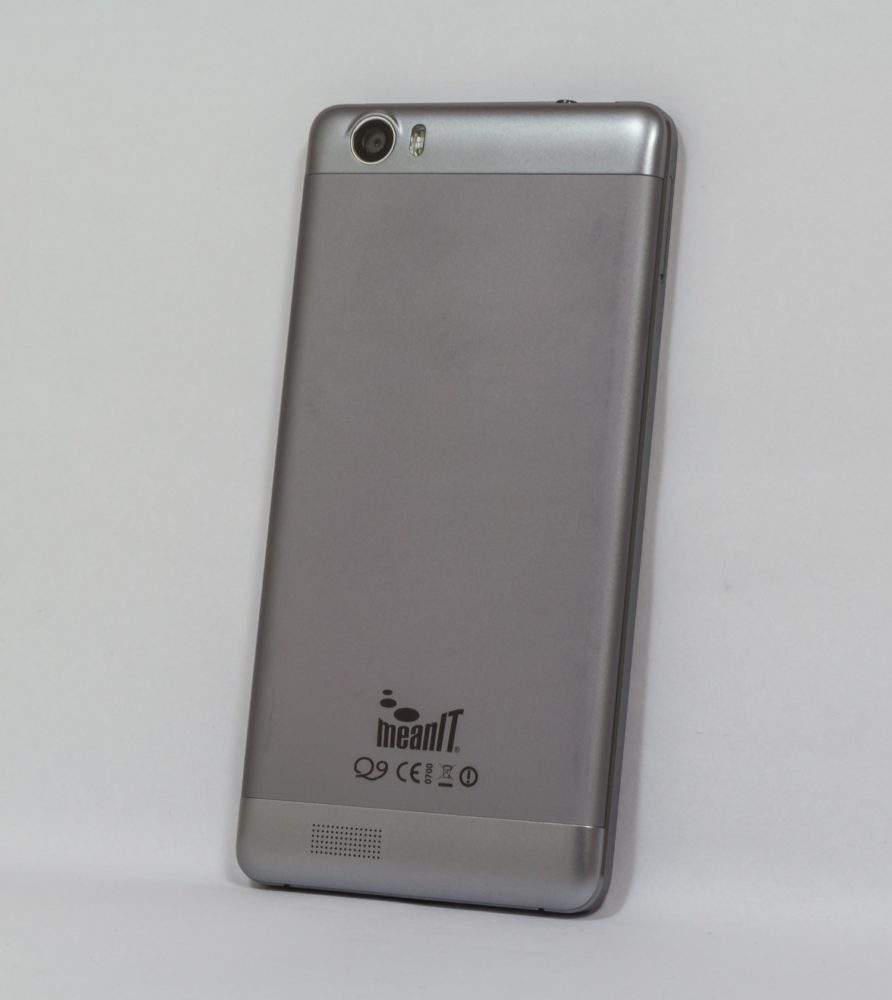 Kućište telefona izrađeno je od metala pa imamo osjećaj kao da u ruci držimo vrhunski premium mobitel. Izrada je upravo takva, čvrsta, kvalitetna, a kako telefon ima masu od 212 grama osjećaj je potpun jer od vrhunskih kvalitetnih mobitela očekujemo da imaju masu.
Na MeanIT Q9 oduševljavaju i metalni rubovi kućišta koji su pjeskareni, a kako se baterija ne može izvaditi jer ne postoji mogućnost otvaranja stražnjeg dijela kućišta izrada je vrlo čvrsta i utegnuta, bez ikakvog škripuckanja i osjećaja uvijanja telefona. Svaka čast!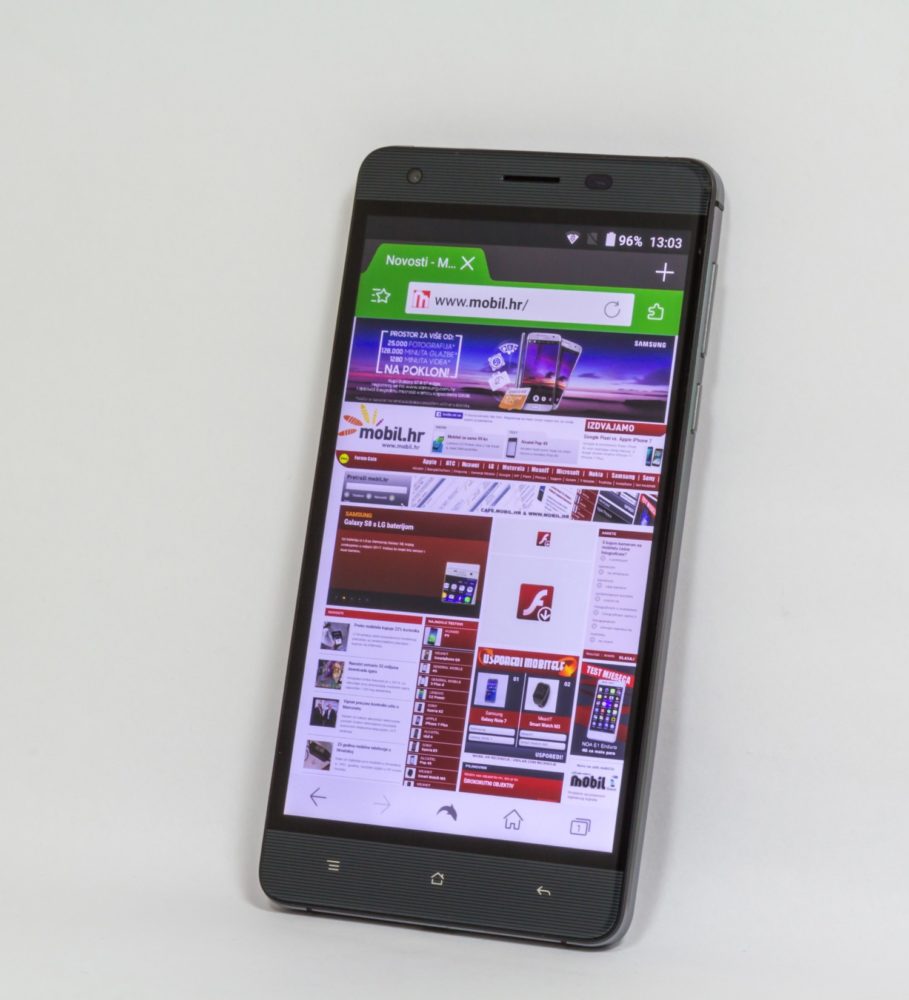 U ruci MeanIT Q9 dobro leži, ima dobru ergonomiju uz 2.5D staklo koje čuva ekran, omogućuje da se ekran probudi i bez pritiska na bočnu tipku inače dobro pozicioniranu – dovoljno je dva puta dotaknuti ekran ili pak na ekranu nacrtati neko slovo koje će pokrenuti baš tu aplikaciju na telefonu – o za Facebook, c za telefonski imenik, e za preglednik itd. Fantastično praktično!
Kad prijateljima pokažete telefon koji ste platili vrlo malo, čak ga ne morate niti uzeti na rate, te koliku bateriju ima, svi će pasti na stražnjicu. Upravo je takve reakcije izazivao MeanIT Q9 dok smo ga testirali.
A svakako provjerite i...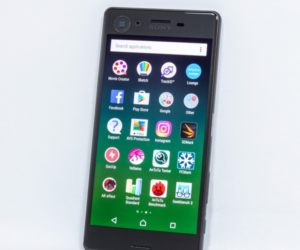 Sony
Sony Xperia X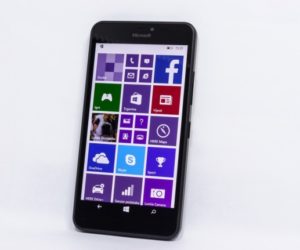 Microsoft
Microsoft Lumia 640 XL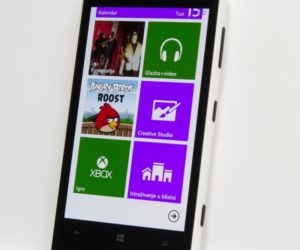 Nokia
Nokia Lumia 1020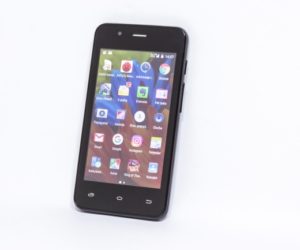 MeanIT
MeanIT Q1